I've moved interstate 6 times over the past 15 years for various reasons (well, mostly for work to be honest). And while this might sound exciting to some, relocating interstate means re-starting many aspects of your life over and over again.
Moving interstate isn't just about starting a new job and finding a new place to live. It also means finding new social circles to spend time with, finding new hobbies, sporting teams and all the things we do with our day to day life.
And there there's the boring stuff – we have to organise for all our dental, medical and other records to be transferred to the new service providers who we also have to find in our new city as well.
Let's take our medical records as a convenient example
When we move interstate we have to find a new medical practice to see for all our medical needs. Once we've found a practice that we're happy with we then need to contact our previous medical provider and have them forward all our medical records to our new provider.
The problem here is that:
Sometimes we simply forget to have our records transferred, or we've been to so many different medical practices that our records are distributed too far and wide to be easily collated into a single file.
We don't know what type of format medical records are maintained – does it match the format of our new practice?
We don't know how accurate, legible, and current our records are.
In many cases, we haven't ever seen copies of our records so we have no idea how useful they are to our new medical practitioner.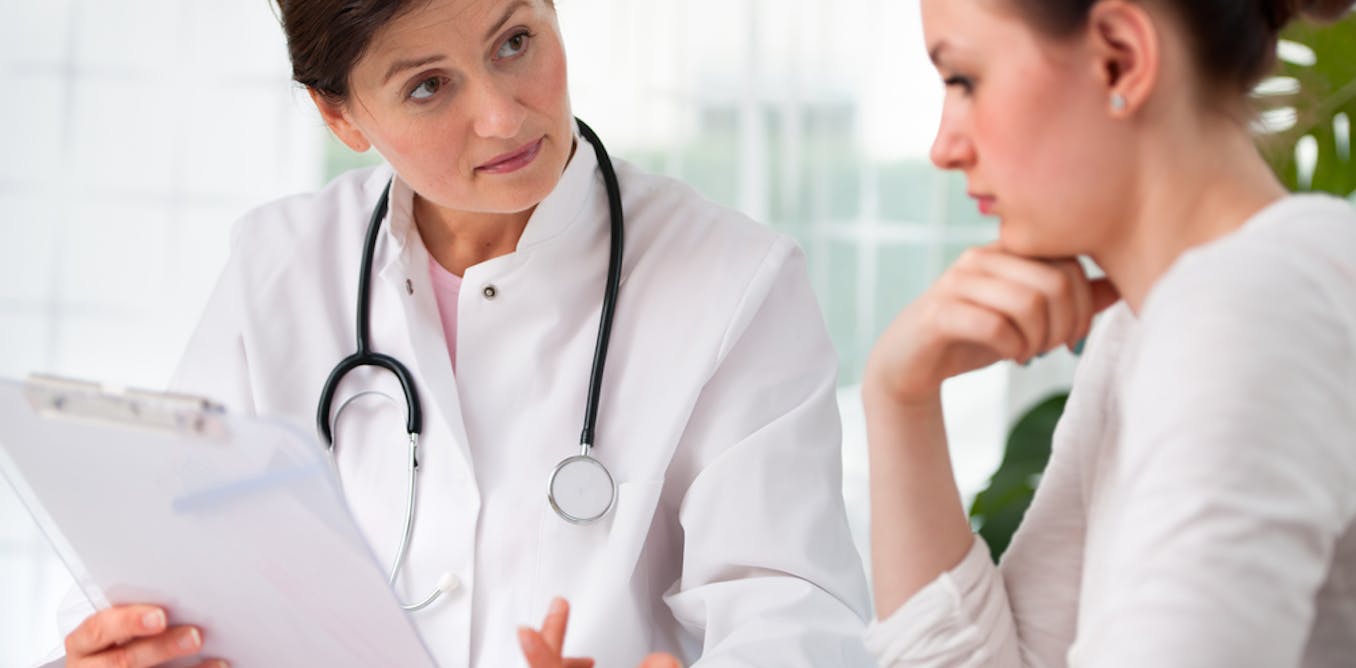 Of course, medical practitioners have standards and laws to operate in accordance with, so it's likely that whichever practice we move to our data will be at least legible. But humans are prone to make errors, so there's never a guarantee.
There is a simple solution to these problems and risks of data loss though.
We could maintain our own medical data.
Blockchain is the perfect solution to storing our medical data both securely and privately. As we move from practitioner to practitioner, we have the ability to allow each medical professional access to our medical data that we maintain ourselves.
And this is just par of the vision of Medibloc who are building their own blockchain for the purpose of storing medical records.  In the words of Medibloc:
"MediBloc puts the control of medical data back into the hands of patients. The MediBloc platform also allows patients to share that data with relevant parties.
With MediBloc, patients can go to any doctor and give them full access to their medical records. This simplifies the medical process as well ensures that doctors have all the pertinent information needed to maximize the care they can provide to the patient."
Medibloc's solution isn't just about giving us control of our medical records
Making our medical data decentralised also brings with it additional security.  No longer will our data be held in a centralised system which makes it a more readily targeted by online attack or lost.
Our medical data will be more secure, and only accessible by those who we choose to allow access. Our data can be accessed from anywhere, at any time, and it will be complete.
Having control of our records means we can use our data to contribute to the causes and research that we choose to support
Do you want to contribute in truly meaningful way to medical research? With full control over your medical data you have the choice to contribute to research and medical causes in a real and truly useful way. Your data is the most valuable thing that you can contribute to these causes. This is much more valuable than just contributing a portion of your income to charities and medical research organisations every month.
And even better, by allowing researchers access to your data, you could expect to be rewarded in MED tokens. So rather than donating your hard earned dollars to charities for medical research, you can be rewarded for providing vital data necessary for medical research to be successful.
With vast medical records on the blockchain, researchers could make incredible progress to improving our medical well-being. Our progress in the medical sciences would be fast-tracked beyond belief.
Access to your medical records will be managed as per the graphic below: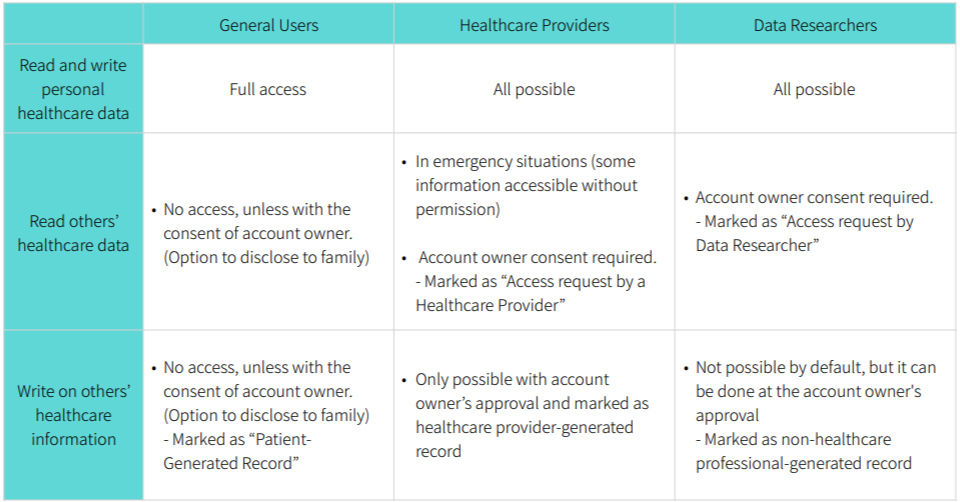 This permission system means that you'll be able to allocate loved ones access to your data while medical professionals can access your data at times of need.  Researches can also utilise your data should you grant them access, it's entirely up to you.
Where is Medibloc at with their project development?
Medibloc have launched their blockchain and closed their ICO.  $30 million was raised during their ICO and they have since formed alliances with Oracle Medical Group and Kyung Hee University Dental Hospital.
Medibloc were even rated as one of the Top 10 Korean Start Ups in 2018.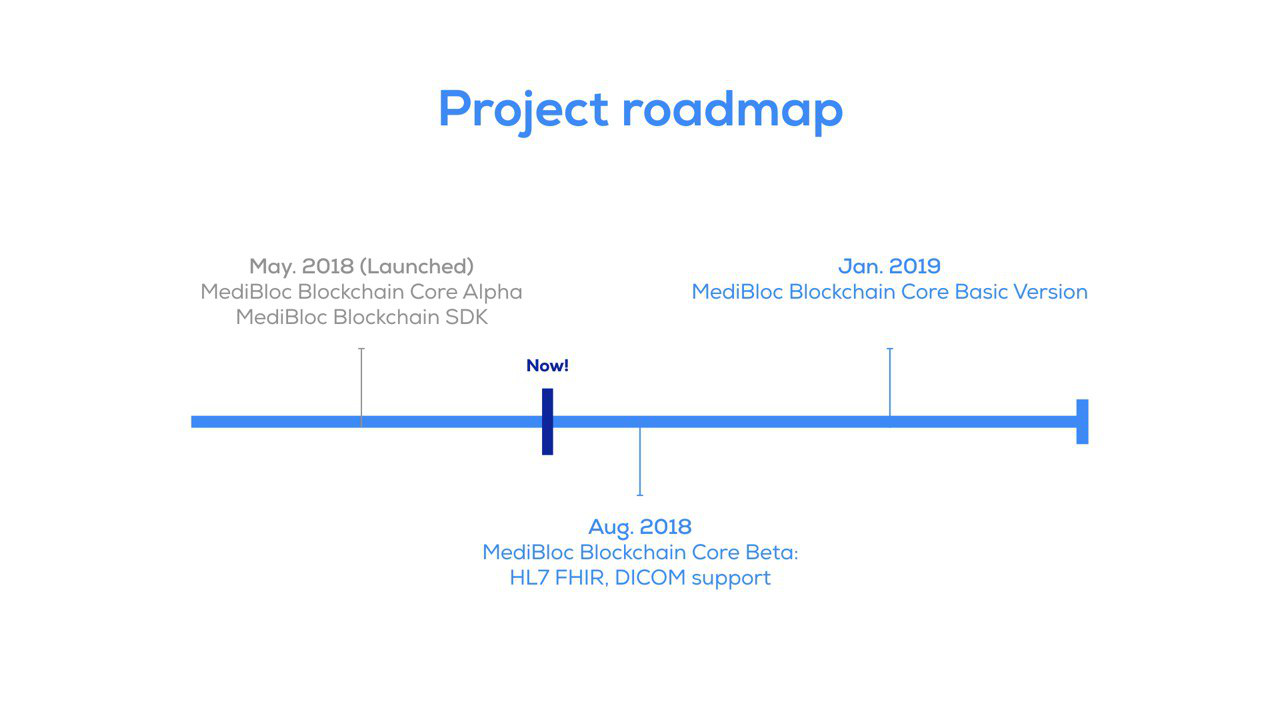 Their progress to date is impressive and they are well on track to meeting the targets laid out in their roadmap and whitepaper.
Concluding Remarks
Medibloc is a project that has real potential to improve our lives and aid in great advances in medical research. It has potential to reduce the need for us to donate to organisations who rely on charitable donations in order conduct medical research and the reliance on volunteers who aid in this research.
Of course, there will still be a need for volunteers and charitable donations in this field however ready access to vast quantities of medical data will greatly reduce the reliance on these things.
And then there is the data security and ready access to our complete medical records. No longer will we need to request access to our records or ask practices to forward our data on to the next medical professional that we need to see.  Our data will be incredibly secure and readily accessible whenever we need it. And this item alone is what makes this project stand out as one to watch.
Further information and reading
Medibloc is listed on the following exchanges:
This post is an entry into the @originalworks sponsored writing contest for medibloc2018.