My time as a store owner accepting cryptocurrency as payment
A few months ago, I created an online store called @steemitshopaus which sold Steemit and DTube merchandise.  One of the best things about my store was that it accepted STEEM, SBD and a selection of other currencies as payment for my products.
The concept was fantastic however there were a number of problems associated with accepting cryptocurrencies as payment.  And the problems that I faced are essentially the same reasons that prevent many other business from accepting cryptocurrencies as payment for products and services. And it's these reasons, among a few others, that are slowing down the mass adoption of cryptocurrencies.
Below is a summary of the problems that I faced as a business owner who once accepted cryptocurrencies as a method of payment:
Payments had to be manually verified
My store could not be automated as each transaction had to be manually confirmed before the product could be shipped.  This meant that I could not set up products to be automatically ordered and/ or shipped as payments were made, and significantly increased the administration workload involved in operating my business.
Currencies drastically change in values over short periods of time
When I set up my store, STEEM was valued at around US $6. But it didn't take all that long for the value of the currency to drop to under $2.  The problem here was that if I hadn't converted my STEEM to Fiat or another currency at the time of the sale, then I would have made a loss on the sales made. And I suffered this type of loss on a number of occasions.
Of course, there's the flip side that the value of the currency may increase to well above the price that it was at when I made the sale, but that is a gamble that many merchants just aren't willing to make. And is one reason why I had to pull my store down.
Transaction times can be slow
Transaction times for some currencies can be incredibly slow.  Transactions for STEEM are completed in a matter of seconds, however for currencies such as Bitcoin, the transaction times can be anywhere from 10 minutes to a number of hours, depending on the level of network activity.
Over the past 7 days, for example, Bitcoin's transaction time has fluctuated between 7 minutes to 30 minutes. For many merchants, this time is simply not suitable for every day purchases.
For my online store, given that I had to manually check that the transaction had taken place before ordering and shipping my products, the transaction time wasn't a worry.  But imagine if you were attempting to buy a cup of coffee with Bitcoin? No merchant, and no consumer for that matter, would want to wait 30 minutes to confirm that their transaction had been confirmed before handing over the cup of coffee.
Transaction fees are paid by the sender
While this may not be viewed as a significant problem, it can discourage the use of cryptocurrencies as a payment method given that every time a currency is used for a purchase, the person making the purchase has to pay for the transaction to take place in addition to paying for the product or service. This can be discouraging for the use of cryptocurrencies as a currency, and partly why many cryptocurrencies are simply used as investment vehicles rather than currencies that are used for transacting.
Stepping Closer to Main Stream Adoption
All of the above issues are adding to the difficulty of cryptocurrencies being adopted by the general public, and for businesses to willingly accept cryptocurrencies as a form of payment.  The cryptocurrency community is realistically a small community of users when compared to the global population, so for our currencies to achieve much greater value and real usage, we need our currencies to be adopted by the general public and used for every day transactions in businesses who are willing to accept them.
Currently, the likes of Bitcoin and Litecoin are only effectively stores of wealth. But they don't allow for ease of use.  So I was extremely excited when I read about The Graft Network.
The GRAFT Network
"Global Real-Time Authorizations and Funds Transfers (GRAFT) is a global, open-sourced, blockchain-based, decentralised payment gateway and processing platform that is available for anyone can use. Any buyer and business/ merchant can use GRAFT in a completely decentralised and inexpensive way."  Source
The GRAFT network has the capability to allow any business or merchant to introduce crytocurrency payments into their existing Point of Sale (POS) systems.  What this means is that cryptocurrency payments, via a range of coins, can be accepted without the need to install new physical technologies into businesses.  The GRAFT network has been designed to allow businesses both large and small to start accepting cryptocurrency as payment and the network has been designed in such a way that effectively addresses the issues that I have described above.
The GRAFT network have completed their ICO and have a functioning MainNet.  The team have already released:
And even better, they're working to integrate the GRAFT with traditional payment terminals.
It's this type of technology that will allow for cryptocurrencies to become an every day pay of our life. And, as mentioned above, this technology addresses all the concerns that I have when looking to incorporate cryptocurrency payments into my business:
No more worrying about price fluctuations
It still stings when I think about the STEEM shirts that I sold when STEEM was valued at $6.00. I never converted that STEEM to Bitcoin or the Australian dollar.  As of today's price, I essentially sold those shirts for about $5, which is less than what it cost me to make them.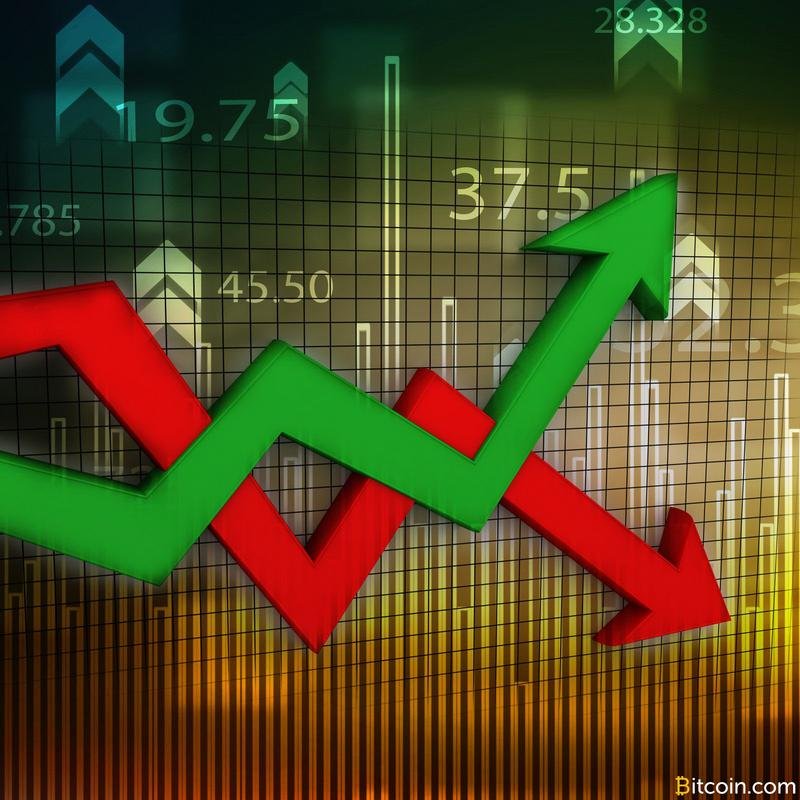 With GRAFT though, we won't need to worry about the fluctuations in the price of a currency.  GRAFT have set up their system so that payments can be received in a cryptocurrency, and then automatically converted to whichever currency you like.
This also greatly simplifies the management of funds; merchants won't need to handle multiple wallets and keys, they'll only need to monitor the wallets and accounts that they choose to utilise as part of their business.
Virtually Instantaneous transaction confirmations
With the GRAPH enabled POS terminals, payments via a range of cryptocurrencies will be possible, and confirmations will be almost instantaneous.  This will be possible via both online and in store for businesses both large and small.
So with near instantaneous transaction times and the ability to automatically convert to a currency of your choosing, merchants will no longer need to worry about manually confirming that transactions have occurred. Cryptocurrency payment systems can be automated making the reopening of my online store look a whole lot more attractive.
Transaction fees can be handled by either party
With most currencies there is only one transaction type, the transfer. And when funds are transferred, there is often a transaction fee involved which is typically paid for by the person performing the transfer.
With the GRAFT network however, there are multiple transfer and payment types available.  The most attractive of these is the one where the transaction fee is paid for by the merchant, meaning that the consumer no longer needs to worry about the cost of the transaction.
Even better though, if the transfer doesn't need to be instant, the sender can make transactions for free between wallets. This means if you need to send funds to a friend or family member, you can do so at no cost.
The GRAFT Roadmap
While there is still more work to be done, a lot of work has been done to enable mainstream acceptance of cryptocurrencies by small and large businesses.  The GRAFT team are well on their way in progressing through the milestones on their roadmap.
Concluding Remarks
Overall, I am incredibly excited about the GRAFT project.  It is this technology that will help in bringing cryptocurrency into the lives of your every day consumer and driving this technology into the future.
There's a lot more to this project than I have described here, such as the ability for transactions to be completely private and untraceable. And the fact that these types of projects essentially take power away from the centralised banking systems and place it back into the hands of consumers.
What mostly interests me is the fact that this project would allow me to re-open my online store and accept payment via cryptocurrency knowing that I won't need to worry about manually confirming transactions and managing multiple wallets. I also won't need to worry about the value of any given currency dropping substantially in value as I'll be in a position to have all funds converted to the currency of my choosing.
There is a large and highly experienced team behind this project as well.  The founders both have extensive experience in payment processing and blockchain technology.
And seeing the extensive experience and the sizeable team working on this project gives me confidence that we'll see some great news coming from this project in the near future.
More Information and Resources:
Formalities
This article is an entry into the @originalworks writing contest. You can see the details of this contest via this link and also check out the other submissions.
graft2018